The Bob Dylan Revue and Bob Dylan – A Close Shave in Sydney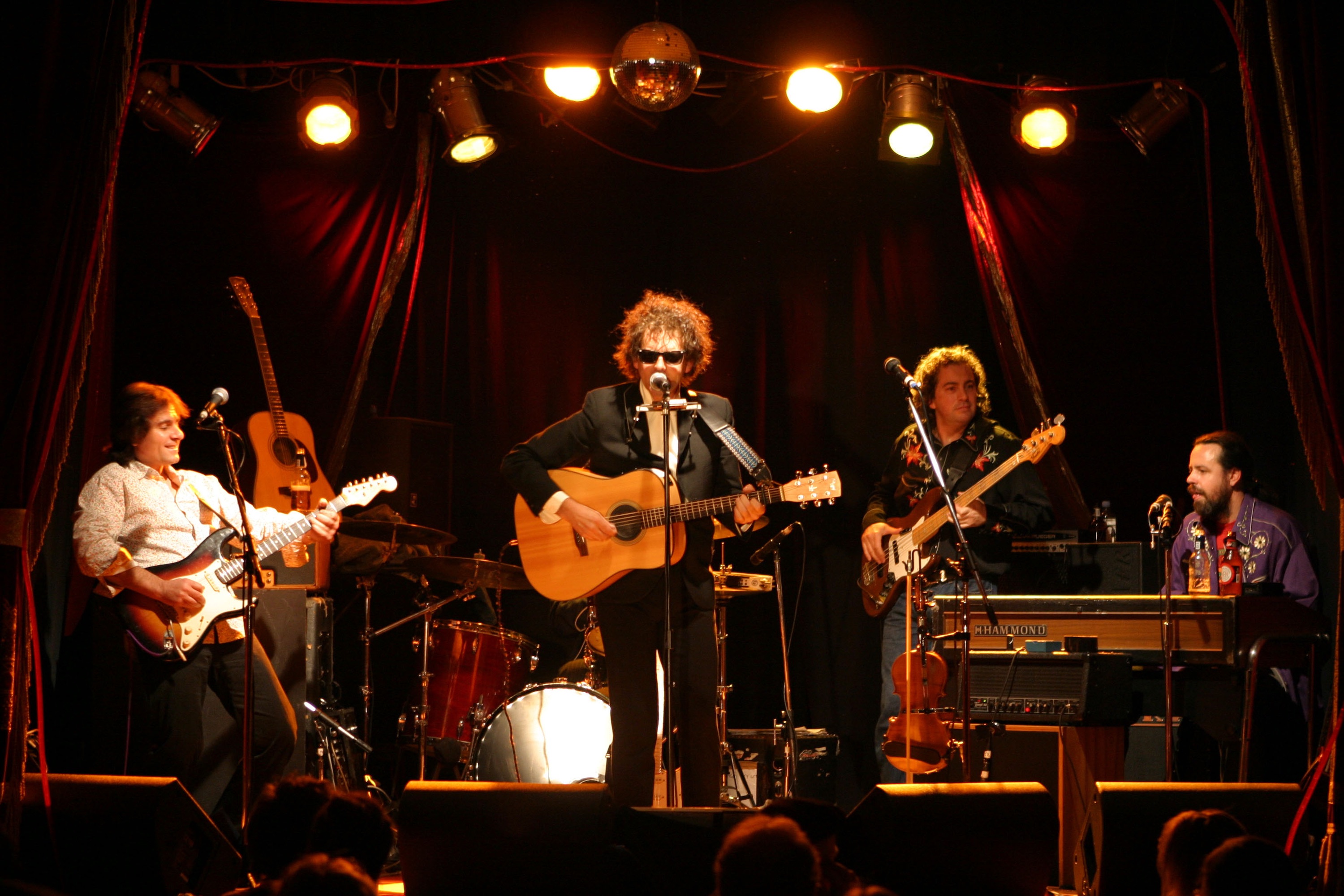 Tenderhooksmusic says "There's certainly enough room in this town for both acts."
SYDNEY, AUSTRALIA JULY 29, 2007
Tenderhooksmusic today announced that after extensive negotiations, a tour schedule has been agreed that will accommodate both Bob Dylan and The Bob Dylan Revue in Sydney for August 2007.
Douglass Bishop, who fronts The Bob Dylan Revue as Dylan, said, "For a while there it looked like The Bob Dylan Revue tour schedule conflicts could compromise ticket sales for the real Mr. Dylan and that's the last thing we want to do.
Tenderhooksmusic management said, "We understand the enormous effort Dylan has put in to come out to Australia and have agreed to play other venues, abandoning plans to include The Sydney Entertainment Centre in the tour at this time."
The Bob Dylan Revue will instead be playing three of Sydney's finest music venues: 19 August at The Brass Monkey in Cronulla, 24 August at The Vanguard in Newtown and 25th August at The Heritage Hotel in Bulli.
In The Bob Dylan Revue, with over 30 songs laid down in the evening, Bishop is outstanding in the role. His uncanny vocals and Dylan-looks, fine harmonica work and costume transformations bring to life enduring Dylan hits such as, Knockin' On Heaven's Door, Hurricane and Just Like Tom Thumb's Blues.
"This will be a rich evening with some of the best music of our times," said Bishop. "I'm blown away to be performing these songs with some of Sydney's top musicians, this band seriously rocks." With stand-out lead guitar by Dennis Val, Stan Holroyd the Hammond organ hypnotist, Guy Chapman's effortless bass and violin and Chris Thompson in the engine room on drums, the band captures the essence of Dylan's magic but also produce an authentic sound of its own.
The real Mr. Dylan who turned 66 on the 24th of May has his name on the door but was unavailable for comment on whether he would be attending the shows.
Additional information on The Bob Dylan Revue and Tenderhooksmusic is available on the web at https://www.tenderhooksmusic.com/dylanrevue
# # #