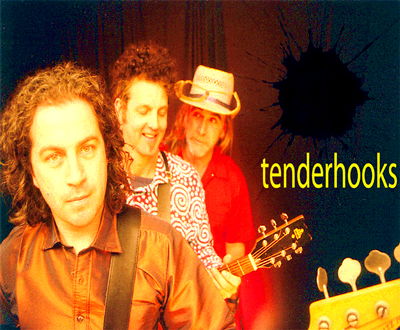 The Tenderhooks band was an originals outfit fronted by Douglass Bishop, singer songwriter (Douglass is in the middle in the image above between Guy Chapman at the front and T-Rev Champion). We played original music around Sydney pubs for a number of years… had a ball.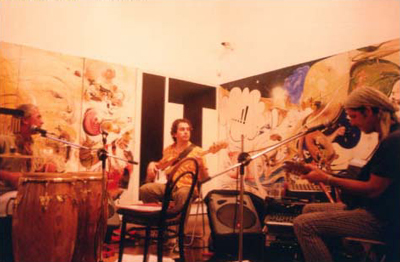 On one occasion we had the privilege of playing at the Brett Whiteley art gallery in Surry Hills, Sydney. We were set up in front of those glorious works that were part of the 'On The Beach' exhibition 28 Feb 2003.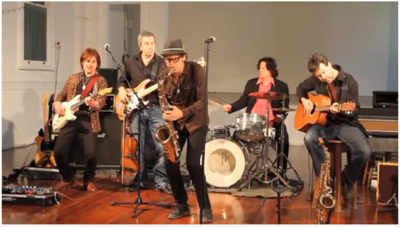 The Tenderhooks in rehearsal… well a facsimile of them at least, whatever their name is. The boys got together again briefly for a weekend to knock over a couple of tunes and fun was had by all.
At one stage the band recorded an overtly-poppy version of original song Trusting You. It was produced and recorded by Bruce Maginnis at Music Mine studios.