Strings is a short film by Guy Chapman that won the graduating students award for Best Film at City Art Institute in 1991.
The work-print was screened at the graduating exhibition and after graduating received a grant from the Australian Film Commission and the New South Wales Film and Television Office to complete the work. This allowed an original music score to be written and recorded, re-work of some inter-titles and to have Atlab produce a print for screening at various festivals.
Strings was screened at several film festivals including:
Wellington – The 22nd Wellington Film Festival
Auckland – Auckland Film Festival
Sydney – Alchemy
Adelaide – Frames
The entire film can be viewed on this page but if you want the best quality you can rent a 16mm print from the archive.
The film was shot on 16mm film in Balmain and Berowra Waters around Sydney, Australia and some parts of the film are animated. The animation cells were produced from Eadweard Muybridge photographs that were manipulated using some early Macintosh equipment.
The film has numerous intertitles used as a punctuation device and to double up the Maori narration and english subtitles. They are intended as the thoughts of the Maori character.
Technically there were some challenges getting the film made. Not the least was the old and failing equipment at City Art Institute but other things happened too like grounding the boat on a sand bar for an afternoon.
A really early version of ProTools was used in the track laying of the audio at Trackdown studios – it was fantastic even then but had some bugs that caused a late night of rework. To record the original music an A-DAT was used – that was revolutionary back then too.
Other audio was foolishly recorded on second-hand reel-to-reel audio tape with the Nagra. The tape surface started to come off on the heads and the only way it was recovered for transfers was to microwave it for a few seconds. How times have changed.
My thanks to all the good people who worked on the film.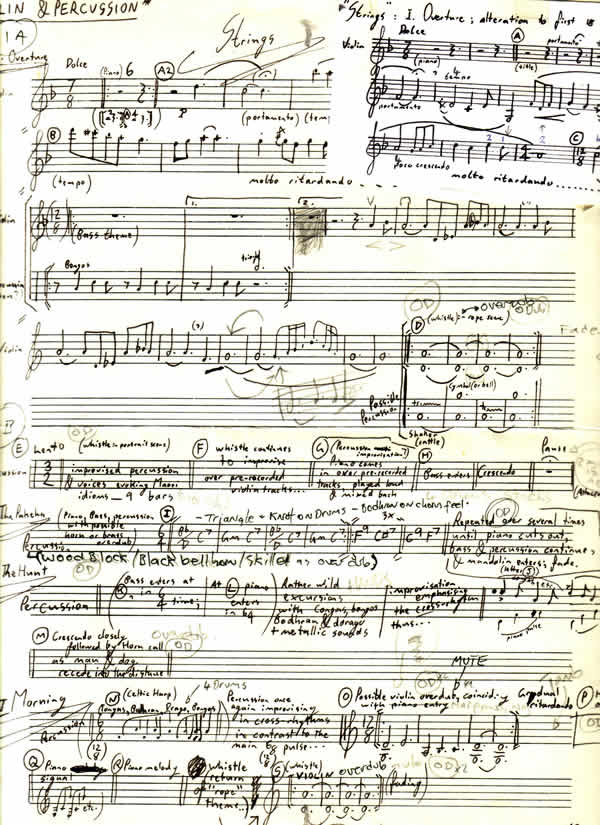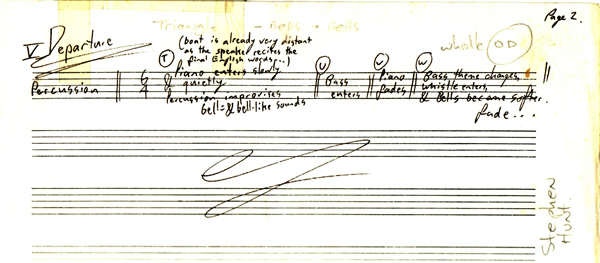 Cast in order of appearance:
Mother – Claerwen Little
Father – Douglass Kean
Child – Jasmine Kean
Man At Dinner Table – Scott Rankin
Woman Entering House – Gwen Steele
Helmsman – Alwyn Rankin
Deck Hand – Gwen Steele
First Maori Voice – William Peri-Chapman
Second Maori Voice – Monty Te Moni
Crew
Camera – Tony Bunion, Michel Coleman, Guy Chapman
Sound Recordists – Bronwyn Fox, David McMillan, Stacy Geogilas, Guy Chapman
Clapper – Susan Sartori
Boom – Susan Sartori, Joanne Delzoppo
Original Music Score – Stephen Hunt
Musicians – Stephen Hunt, David Armitage, Guy Chapman
Score Sound Recordist – David Armitage
Maori Translation – William Peri-Chapman, V. Claire Chapman
Animation – Guy Chapman
Titles Rostrum Work – Graham Sharpe
Post Production – Audio Trackdown
Engineer – Simon Leadley
Assistant – James Chanel
Laboratory – Atlab
Negative Cutting – Karen Psaltis
Opticals – Roger Cowland
Grading – Wayne Hopkinson
Liaison – Jan Thornton
Animation images scanned from
Eadweard Muybridge's
'Complete Human And Animal Locomotion'
Dover Publications N.Y. 1979
Photograph of Maori face by O. Petersen
from Gordon McLauchlan's
'The Farming of New Zealand'
ANZ Book Co 1981
Thankyou
Radio Lakeland, Taupo, New Zealand
David Bolliger
Cafe Aorangi
Produced with the assistance of the Australian Film Commission and the New South Wales Film and Television Office
Written and Directed by
Guy Chapman
©1992
Film Festivals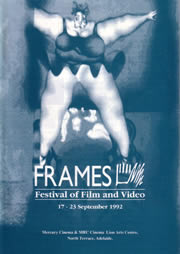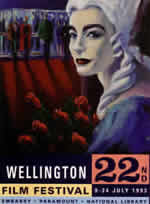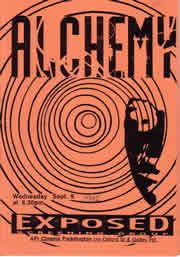 Related Works
This is the same room used for the dinner scene in the film. The lamp and table are the same.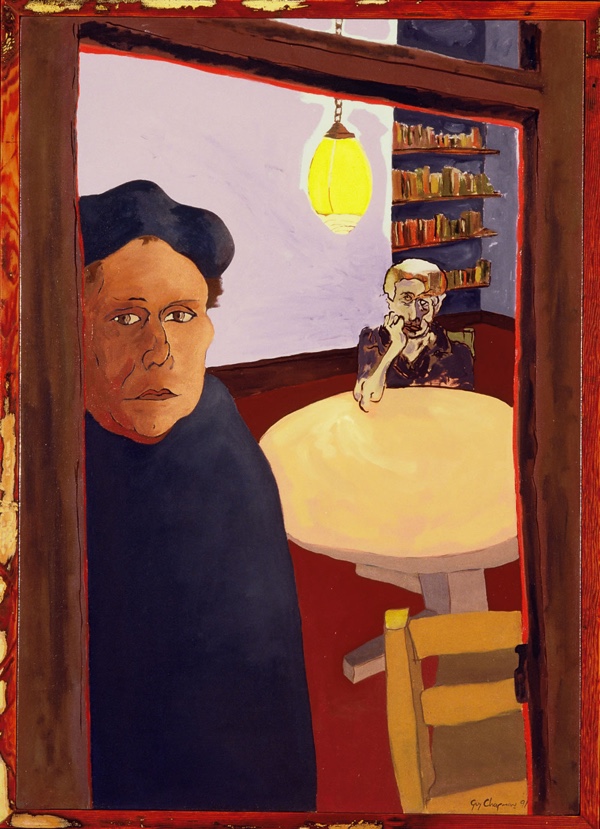 And this painting can be seen on the wall in the film.