Guy Chapman was born in Wellington, New Zealand in 1963. He moved to Australia in 1984 to study visual arts and holds a Bachelors Degree in Visual Arts – Painting and Film Making – from City Art Institute, Sydney which is now part of the University of NSW. Guy has held a number of exhibitions around Sydney with many paintings and drawings sold to private collections.
Exhibitions
Education
1990 Bachelor of Visual Arts – Painting and Film Making – University of NSW, College of Fine Arts, Sydney, Australia
1987 Post graduate year, Visual Arts, Private Art School, Melbourne, VIC
1986 Diploma of Visual Arts, Private Art School, Sydney, NSW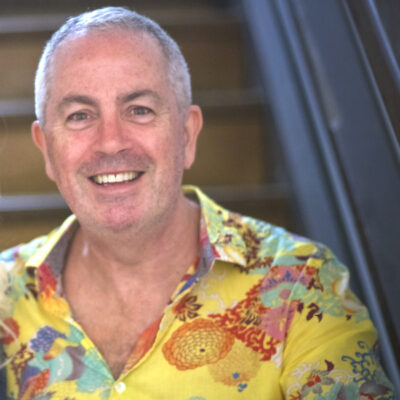 Contact
If you have questions, comments or suggestions, or perhaps you purchased some of the original art work shown on this site, I'd be interested to hear from you so feel free to send me an email.
I am @chappp on Twitter, @guychapman@mas.to on Mastodon and can also be found on Facebook and Instagram.
Subscribe
Feel free to subscribe to the email list. I'll only send you occasional emails about new work or exhibitions and you can easily unsubscribe or update your details later if you want to.
Shop
This site has an online Shop that you are most welcome to use directly or just get in touch to have a chat about any purchases if that's easier. If you are in Sydney you can drop by to have a look at any works that are for sale
Feed
If you use an RSS reader this site's feed is located at guychapman.net/feed/