20 – Te Kooti i Tūranganui-a-Kiwa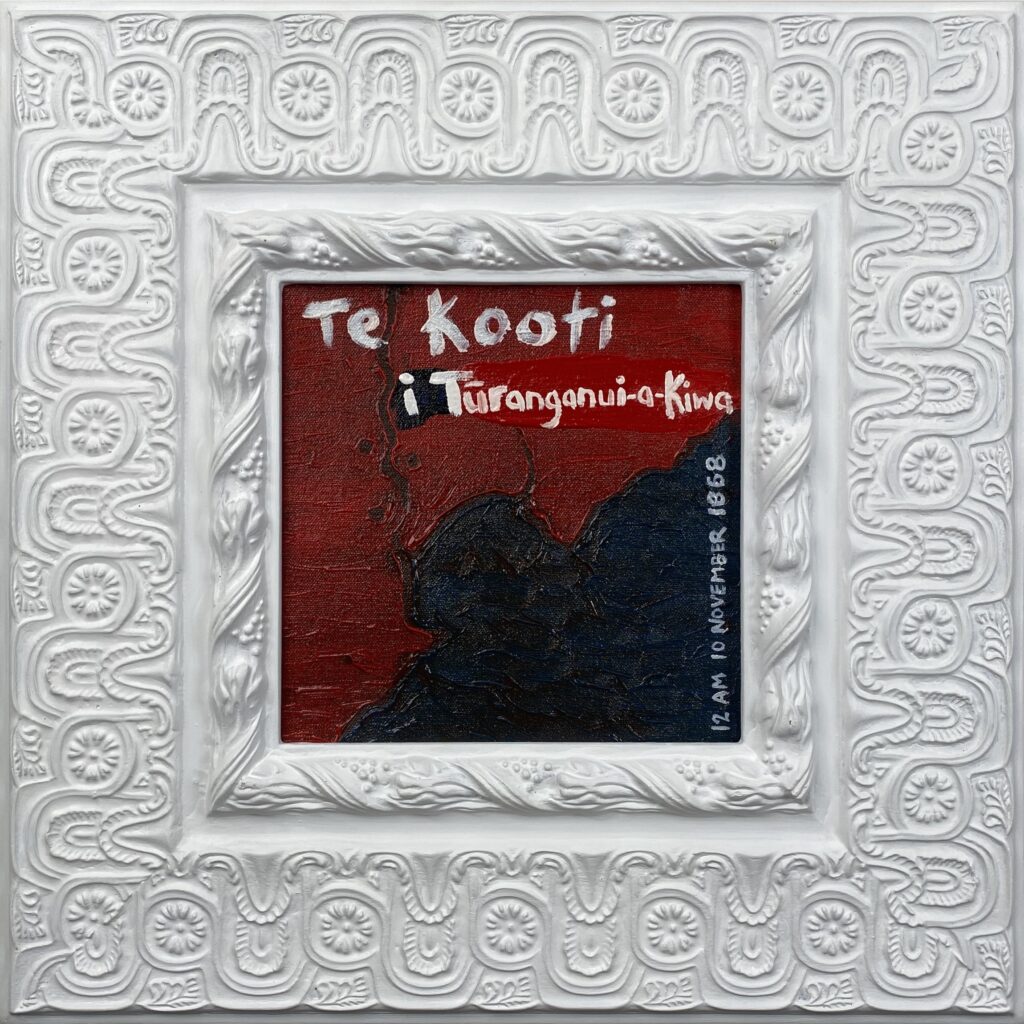 20 – Te Kooti i Tūranganui-a-Kiwa
Oil and charcoal on canvas
Dimensions
Painting 200x200mm
Framed 410x410mm
$650
Aerial View of Key Battle in the NZ Wars
Te Kooti was one of hundreds who were exiled to the remote Chatham Islands. During his time in exile, his land at Matawhero in Tūranganui-a-Kiwa (Poverty Bay) had been occupied by Major Reginald Biggs and the prominent trader George Read had also taken land in the settlement.
On 9 November 1868, shortly before midnight, Te Kooti and approximately 100 men launched an attack on Matawhero. By dawn, nearly 60 people had been killed, including roughly equal numbers of Māori and Pākehā from Matawhero and the adjacent kāinga (village). While some were shot, most were killed with bayonets, tomahawks, or patu to avoid alerting their neighbours.
This painting is part of the Ngā Puke o Aotearoa exhibition that opened at Comber Street Studios in Paddington, Sydney on 31 March 2023.
Ngā Puke o Aotearoa, The Hills of New Zealand in Māori, continued the exploration of attachment to the New Zealand landscape and was made all the more personal by the discovery of Guy's Māori heritage during the time these works were being produced.