Naked, an art exhibition of paintings and drawings by Guy Chapman opened on the 6th of March, 1996 at Baby Enzo; Cafe – Bar – Dining Room.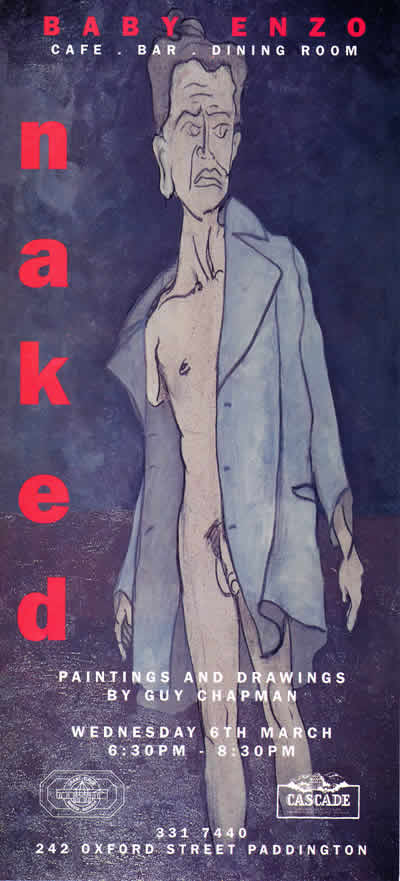 This was such a fun night, didn't think to take any photos of the evening but we had a ball. I sold a lot of the works listed on the handout below. The painting on the poster is The Beggar. It's an oil painting with charcoal drawing and various glazing layers.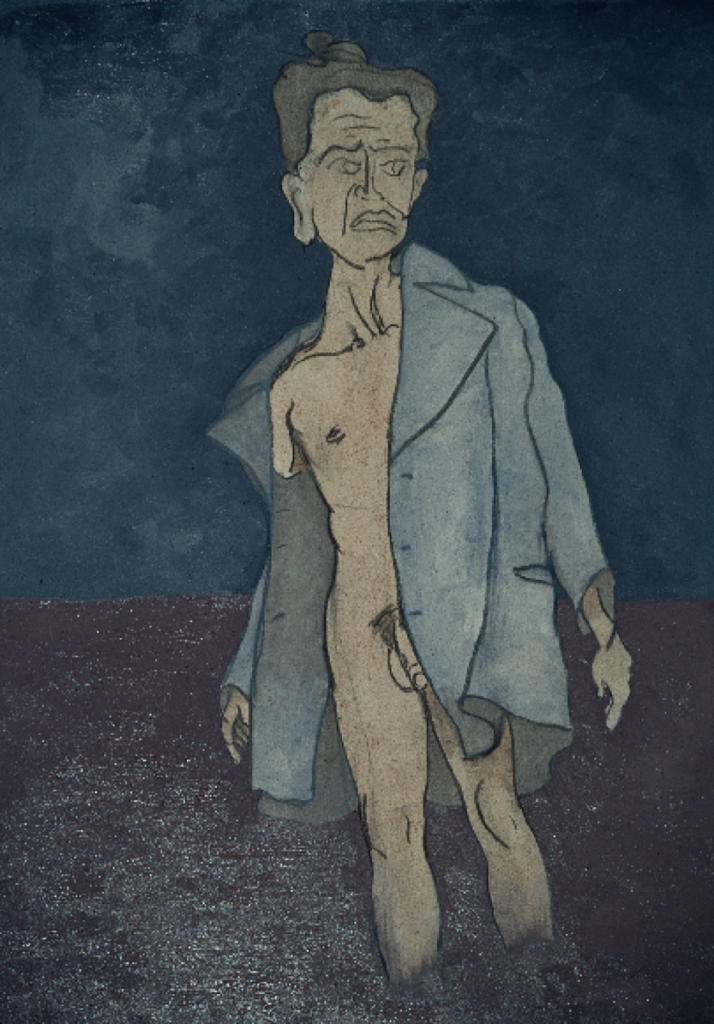 Baby Enzo – Cafe – Bar – Dining Room was in Oxford Street, Paddington, Sydney. Years earlier it was just called Enzo, it had strong art exhibitions in the '80s and was one of the early gay bars in Sydney. It lapsed for some while before Kiran Moraryie set up Baby Enzo. This was the first art exhibition Baby Enzo, a real honour. 
After the exhibition I took a room upstairs as an art studio for a while. It was a great space with French doors looking out over the back of Paddington. Baby Enzo shut down after a while and Kiran headed off overseas on a mission. The building is now back to being a hair salon.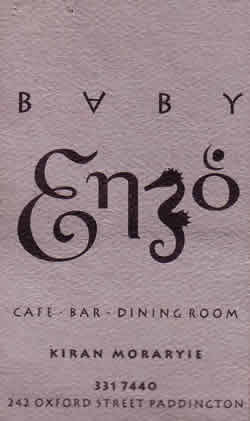 Painting price list handout from the exhibition.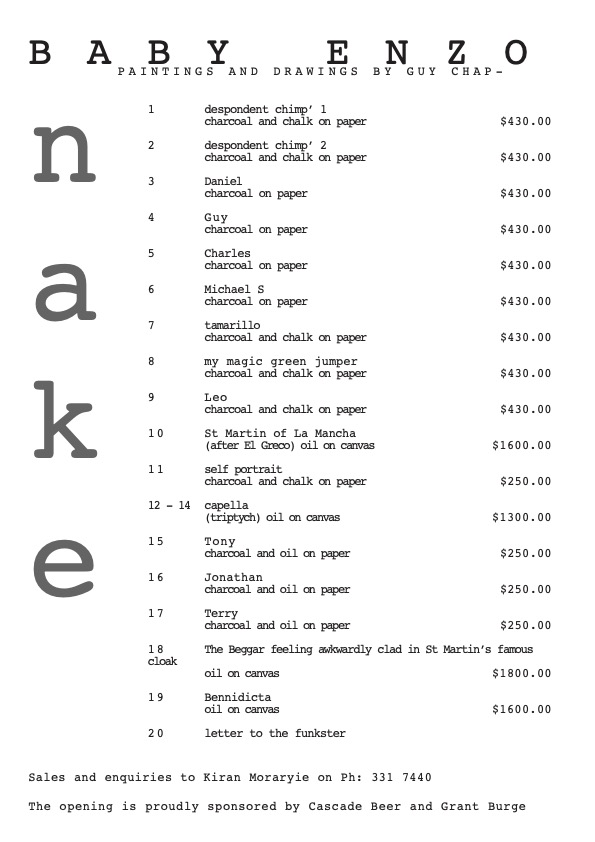 The exhibition even got a little write-up in the local paper…