18 – Tītokowaru i Te Ngutu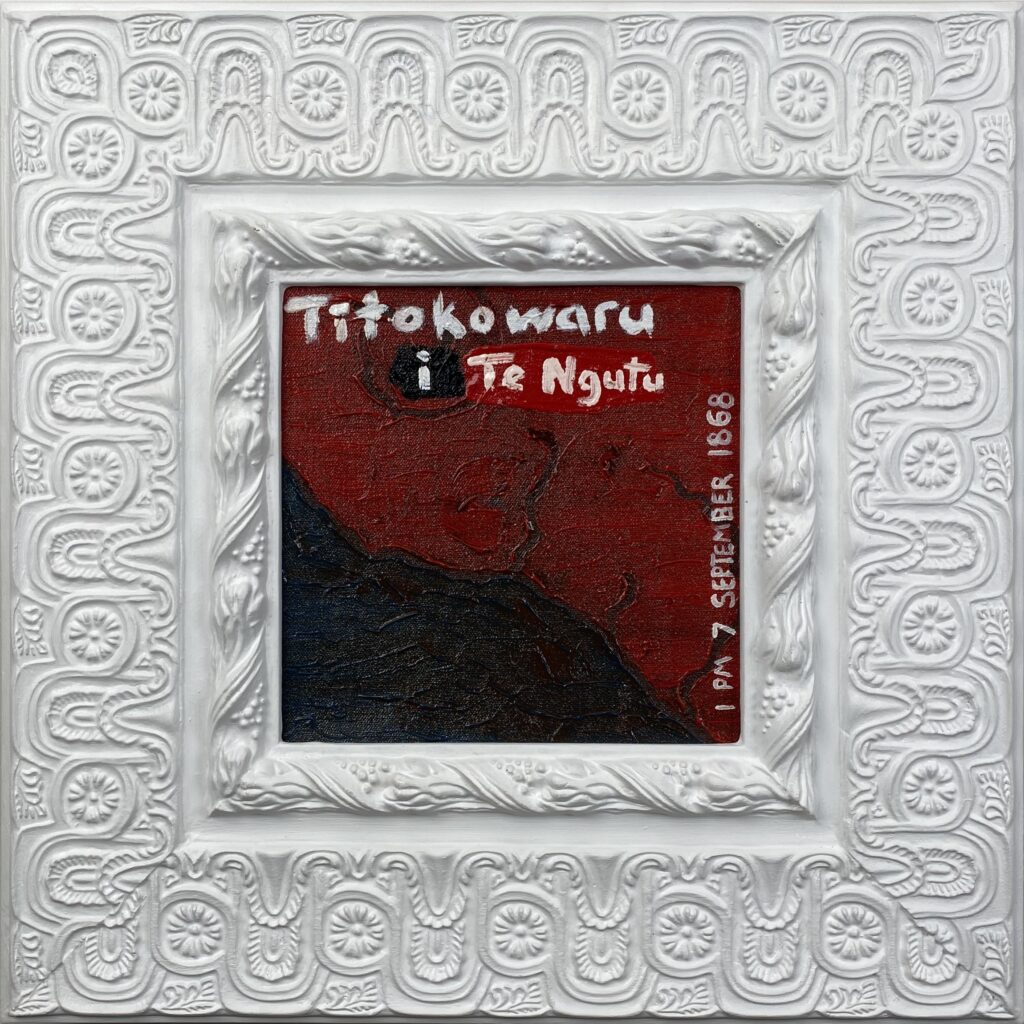 18 – Tītokowaru i Te Ngutu
Oil and charcoal on canvas
Dimensions
Painting 200x200mm
Framed 410x410mm
$650
Aerial View of Key Battle in the NZ Wars
The Prussian soldier of fortune Gustavus Ferdinand von Tempsky's exploits during the battles of the 1860s had made him a folk hero for many European settlers. On 7 September 1868, as part of the Armed Constabulary commanded by Thomas McDonnell, he attacked Tītokowaru's forest stronghold, Te Ngutu-o-te-manu. The troops out numbered Tītokowaru's force six to one but were severely beaten with around twenty troops killed. McDonnell ordered a retreat but Von Tempsky was killed outside the pā before he received this order.
This painting is part of the Ngā Puke o Aotearoa exhibition that opened at Comber Street Studios in Paddington, Sydney on 31 March 2023.
Ngā Puke o Aotearoa, The Hills of New Zealand in Māori, continued the exploration of attachment to the New Zealand landscape and was made all the more personal by the discovery of Guy's Māori heritage during the time these works were being produced.