16 – Hapurona i Puketakauere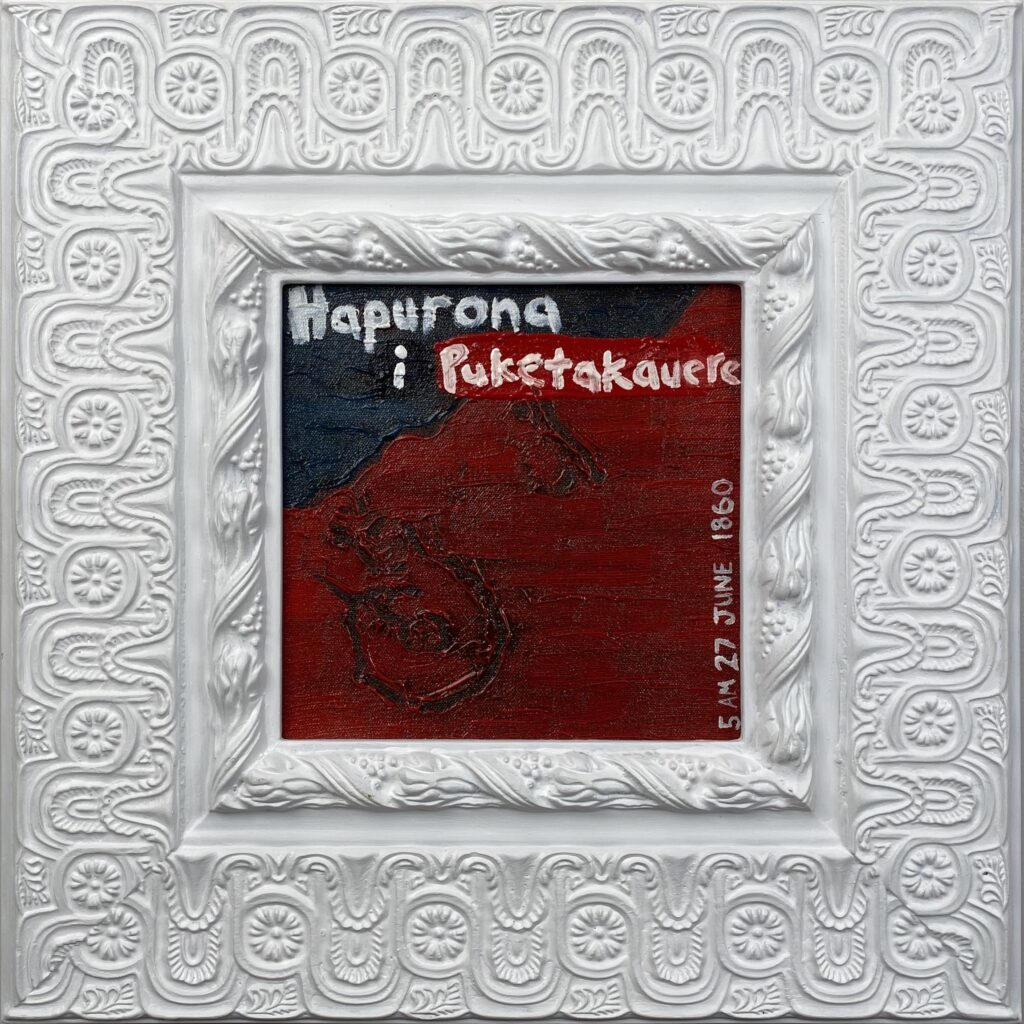 16 – Hapurona i Puketakauere
Oil and charcoal on canvas
Dimensions
Painting 200x200mm
Framed 410x410mm
$650
Aerial View of Key Battle in the NZ Wars
Early on the morning of 27 June 1860, on the West Coast of the North Island, Major Thomas Nelson of the British colonial forces and 350 men, set out to attack the fortified pā at Puketakaurere. They suffered an embarrassing defeat at the hands of chief Hapurona and around 150 men who lay waiting in rifle pits on their flanks.
This painting is part of the Ngā Puke o Aotearoa exhibition that opened at Comber Street Studios in Paddington, Sydney on 31 March 2023.
Ngā Puke o Aotearoa, The Hills of New Zealand in Māori, continued the exploration of attachment to the New Zealand landscape and was made all the more personal by the discovery of Guy's Māori heritage during the time these works were being produced.